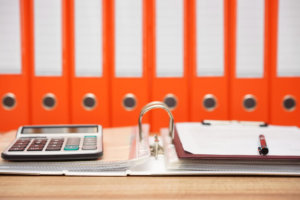 Welex Accountantsn Marbella are pleased to provide additional information on the well-known accountancy books and annual accounts in Spain:
Every company in Spain has a series of obligations of registration before the Spanish mercantile register:
Accountancy books in Spain
Spanish annual accounts.
The accounting books are presented before said registry within 4 months following the closure of the corporation's financial year. If the financial year matches the calendar year and closes on 31/12/2016, the obligations must be met by 30/04/2017.
The obligatory accountancy books in Spain are:
* The daily book that, as its name indicates, records all the operations derived from the company's economic activity chronologically and according to a predetermined accounting format; the daily book normally follows the calendar year.
* The book of inventories and annual accounts, which provides information on the company, its evolution, and its final situation at year-end, as reflected in the following documents:
– Initial and final balance sheets (1 January and 31 December);
– Profit and Loss Account (result obtained by considering income and expenses for the year);
– Quarterly balance of sums and balances.
The accountancy books can be presented in different formats (for instance telematics, digital, or mixed), but presentation on paper is forbidden. According to tax and commercial legislation, the daily book and the book of inventories and annual accounts should be kept for 4 years and 6 years, respectively, from the last entry.
Subsequently, the annual accounts are also deposited at the Mercantile Register in Spain and maintained until one month after approval at the Ordinary General Shareholders' Meeting, which is held within the 6 months following the closure of the fiscal year; this deposit can be made up until July 30th if the year matches with the calendar year. The documents that comprise the annual accounts are: the balance sheet, the income statement, and the report.
If you have questions or concerns about these issues or need tax and accounting advice for your business, Welex has a team of professionals at your disposal to assist you in any matter related to your company. Contact us.