Do you wish to sell or purchase a property in Spain? Who needs to pay the Real Estate Tax, the Spanish IBI, that same year?
This matter is being regulated in the Law for Local Tax Offices, which establishes that the taxable event of this tax, the ownership is of the property right, amongst others, on rural and urban properties.
 For purposes of this tax in Spain, rural and urban properties shall be considered in accordance with the definition that is given in the regulations of the Property Cadastre or Land Registry.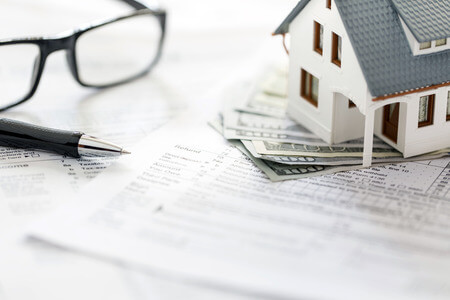 In case one and the same property is located in different municipalities, it is understood that it belongs to each one of those municipalities for the surface it occupies in each one correspondingly.
Whenever there is a transfer or conveyance of a property in Spain that entails changing ownership, the Spanish property remains subject to the payment of the total sum of the tax, under subsidiary liability regime, in the terms set out in the Spanish General Tax Law.
In case of selling a property, the IBI, or Spanish Real Estate Tax, must be paid by whoever is the owner on January 1st of that same year in which the conveyance is taking place. The purchaser will pay the year after that.
At the time of signing the public purchase deed in Spain, the authorising notary public will request information on any possible outstanding debt of the Spanish Real Estate Tax corresponding to the property that is being sold. He will warn of the period in which the interesting party is obliged to pay the tax as well as of the liabilities in which the party may incur in case he/she does not file said tax.
The Spanish Supreme Court has set out in a court ruling of June 2016, that unless otherwise agreed upon, the seller who is paying the Spanish Real Estate Tax may pass on the part from the date of the sales to the purchaser, whether the property that is being sold is a plot, a house or premises.
Do not hesitate to contact our English speaking property lawyers in Marbella, Málaga, Spain at "Welex" and we will kindly answer any of your legal enquiries.