At Welex, lawyers and accountants in Marbella, we are proud to introduce a new member to our legal team in Spain.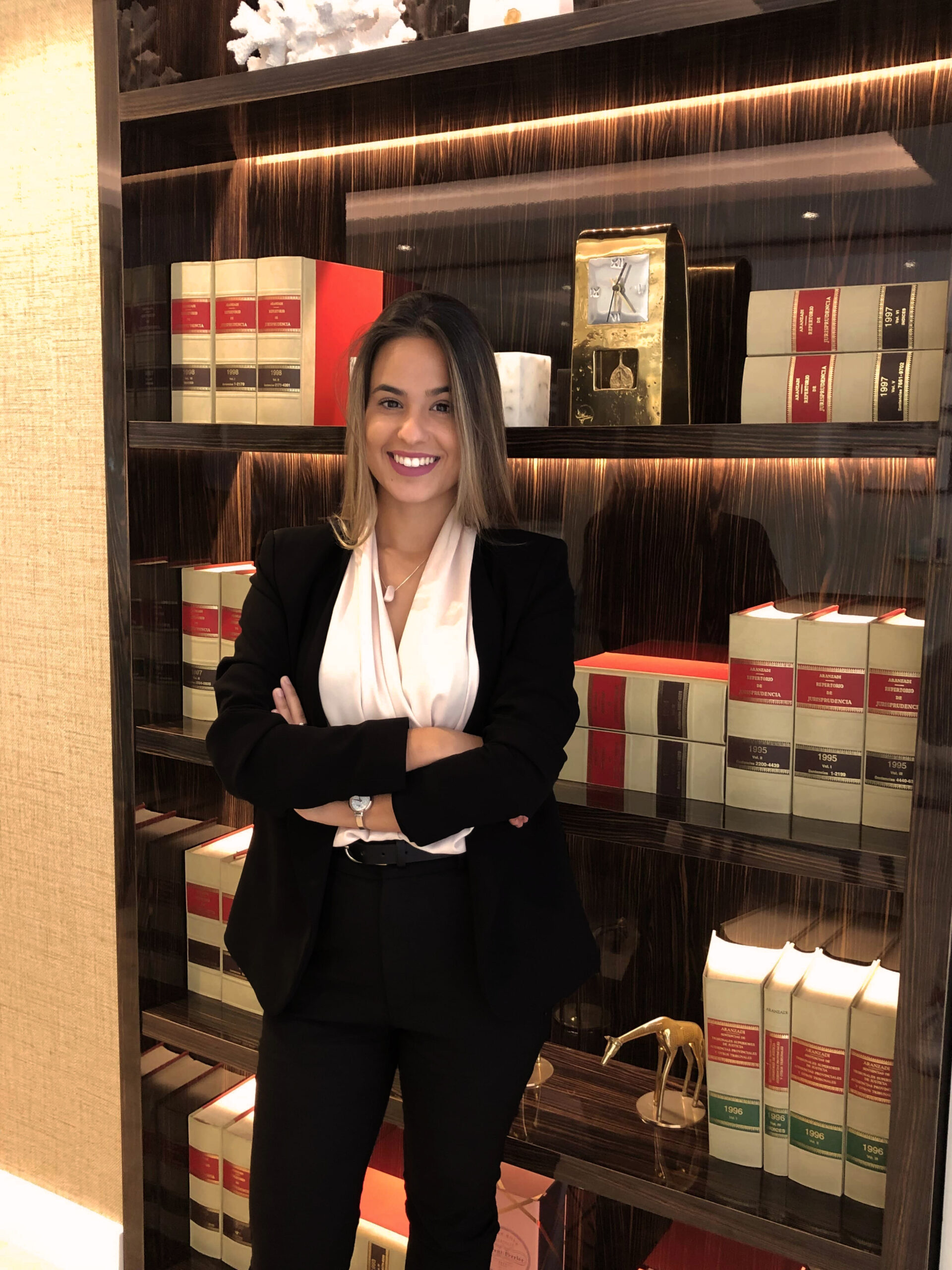 She is Ana Sanchez, do you wish to know more about our new lawyer in Spain? Keep reading!
Ana Isabel Sánchez Benítez, a local from Manilva, Málaga, moved to the city of Granada to pursue her dream: to study Law. After four years of dedication and perseverance, during which she was always clear about her goal, she officially became a lawyer in Spain. After that, she has complemented her education and currently holds a Master's Degree in Access to Advocacy issued by the University of Malaga.
Passionate about sports and literature, Ana defines herself as 'Persistent, resolute and determined'.
"If I had to define myself in three words, these are undoubtedly the ones I feel most identified with. Since I was a child, I have been very clear about my goals in life, among them, to become a lawyer. I believe in myself and I always try to do my best" – says Ana Sánchez.
The functions that this lawyer in Spain is currently carrying out in Welex are:
– Advice and assistance to clients in the purchase and sale of properties in Spain.
– Study of documentation related to properties.
– Accompaniment of clients in bank offices.
– Attendance at the notary's office for the signing of purchase and sale title deeds of properties in Spain.
– Direct communication with registers, banks, etc.
– Completion of reports.
– Compilation of documents necessary for the granting of title deeds or inheritances, such as death certificates, wills or NIEs.
How have you been welcomed in the legal team of Welex in Spain?
"From the first day I joined Welex, I have been considered as one of the team.

 

For reasons related to my work, I interact more with my colleagues in the legal department: Félix Ruiz and Maite Arcos, two great professionals who have introduced me to the world of purchases and sales of properties and inheritances in Spain. Both of them have always supported me and, thanks to their extensive experience, I learn from them every day and continue to grow as a lawyer.

 

However, it is to the entire Welex team that I would like to express my gratitude for their kindness and hospitality from the very first moment. They have all helped me to adapt and I am happy to belong to the Welex family".
With a dynamic and assertive character, Ana Sánchez also has experience in the Spanish civil law field.
The Welex team of lawyers and accountants are delighted to welcome our new lawyer and wish her a long career in our legal department in Spain. Welcome, Ana!