Golf is one of the most favorite sports at the Costa del Sol. Every year more and more tourists visit this area of ​​southern Andalusia to practice this activity. The sun, the gastronomy or the location are some of the tourist attractions that make the visitor decide to spend their holidays here.
But once autumn is here, playing golf becomes an attraction, as according to experts, it is the ideal time to play this sport. Although the days are somewhat shorter, temperatures somewhat cooler, autumn is perfect for playing golf.
Some golf courses offer their visitors special packages for this time, as some have a privileged location and you can enjoy beautiful views of sunrise and sunset.
If you like the orange colors of autumn, this is an opportunity to come and enjoy tourism and golf at the Costa del Sol. Many of these golf courses have authentic tree forests that change their leaves and can be seen at their most colorful moment.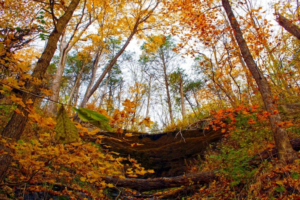 In addition, autumn is also a time of relaxation and tranquility as the crowds that you normally see in summer disappear and you can enjoy almost deserted beaches, quiet streets and squares.
Another reason to practice golf at this time is the gastronomy, where you can enjoy typical autumn dishes, such as chestnut stews, game meats and a wide variety of dishes.
The cultural offer also increases in this season, where the high season of tourism gives way to first class cultural events, such as art exhibitions, music festivals or exhibition fairs.
That's why we recommend you to visit the Costa del Sol at this time and practice your favorite sport. We have everything you need to make your fall holidays perfect!

This blog has been published by Welex, your lawyer and economist in Marbella, Málaga.
At "Welex" we provide legal, labor-related, tax and accounting advice, in order to offer legal security to our clients, provided from our experience and professionalism. We are a group of lawyers, economists, accountants and social graduates prepared to answer your doubts and defend your interests.